Sales Training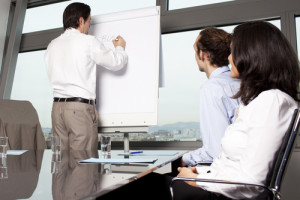 Strategic Selling Skills Training – 2 days
"My sales staff are friendly people who build good relations with our customers but they can't close".
Sales skills training at TeamSkills gives you simple effective tips for expanding your customer base and pragmatic ideas for:
Keeping your existing customers
Developing further business
Identifying real needs
Recognising the importance of benefits to customer rather than features
Overcoming objections
Confidently asking for the order
Gaining customer commitment
Our open Sales Skills Training courses held in Brighton and Worthing and throughout Sussex, see available dates 2016.
We can also run an in-company Strategic Selling programme tailored to your specific needs wherever you are in the UK.
For a timetable and further programme details contact us now:
Conrad or Suzanne Potts on 44 (0)1903 778977 or click here to fill in a contact form
You can also email us direct sales@teamskills.co.uk