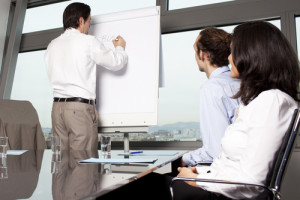 A practical programme for anyone involved in every day negotiation.
The Negotiation Skills training programme provides tools and techniques to adapt to various negotiating scenarios.
You will be able to modify your behaviour and approach to secure long term commitment and enduring results.
You will be able to:
Practice the behaviours and tactics of the most successful negotiators.
Negotiate a better outcome with suppliers, customers and colleagues
Create a track record of success
A pre programme questionnaire helps identify your particular areas of strength and weakness and you will leave with an action plan based on specific behavioural criteria.
We can run an in-company Negotiation Skills training programme tailored to your specific needs wherever you are in the UK.
For a timetable and further programme details contact us now:
Conrad or Suzanne Potts on 44 (0)1903 778977 or click here to fill in a contact form
You can also email us direct sales@teamskills.co.uk