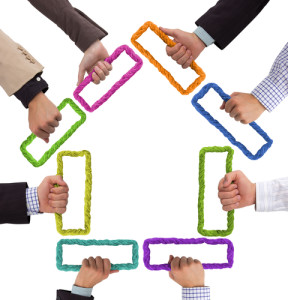 Great team work just doesn't happen by itself – it needs to be developed.
One size does not fit all. Every team is unique and at different stages of development. Each has their own unique style and ways of working together.
We have been creating high performing teams for over 25 years at all levels in companies and with a variety of methods. Developing a group of people who work together into a high performing team significantly improves performance, results and enjoyment.
We are firm believers in experiential and accelerated learning techniques that are fun and intellectually challenging. We deliver Team development programmes which have high impact and memorability, but above all have learning that is transferrable back and relevant to the team's working environment. Some of the methods are through:
Class room environment
Outdoor development
Psychometric tests and specifically designed 360 feedback and questionnaires
Working directly with team in real time as coaches and facilitators.
Typically, the programmes are one or two days in duration with pre and post programme discussions and visits.
The team building training Sussex programmes normally run "off site". If you wish we can source the most suitable venues for your budget, value for money with the "right atmosphere" in unique venues throughout the UK and Europe.
For a timetable further programme details or a discussion of how we can help with your Team Building contact us now:
Conrad or Suzanne Potts on 44 (0)1903 778977 or click here to fill in a contact form
You can also email us direct sales@teamskills.co.uk