Sales Training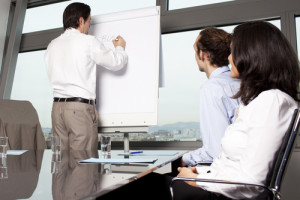 Let Teamskills show you how your staff will "exsell" with Teamskills 1 day sales training programme.
Simple effective tips for expanding your customer base and important rules for keeping your existing customers and developing further business. Identifying real needs and recognising the importance of benefits to the customer rather
than features.
The TeamSkills coaching programme shows your coaches how they can help people make those lasting, positive changes, motivate and inspire them to greater performance, achievement and satisfaction in their life.
Overcoming objections and confidently asking for the order and gaining commitment.
For a timetable of the sales training courses being held in Brighton, Worthing, Crawley and throughout Sussex.
Contact Conrad or Suzanne Potts on 44 (0)1903 778977 or click here to fill in a contact form